Orbital tape wrapping machine
This special machine uses single sided adhesive tape such as BOPP tape as the wrapping material to wrap bundles for binding the products together. It also can do partial wrapping to repalce the straps down by PP strapping machine.
The machine has automatic working mode to proceed the in-feeding, wrapping, tape cutting, re-loading, out-feeding under the PLC program control. It's mostly used for cartons of frozen foods, furniture, grocery…… Also to be used to bind commodities in supermarket promotion, such as rice bags.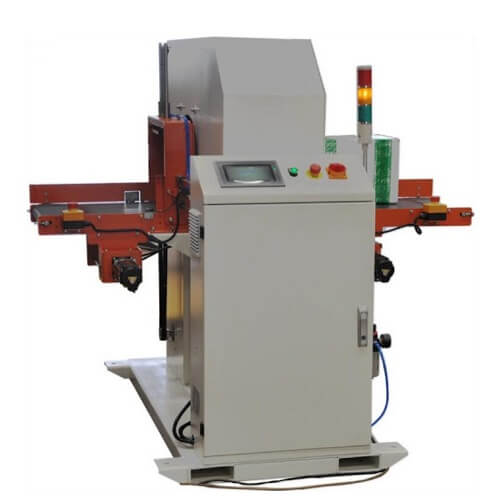 BH-HOP-1000
Fully automatic PLC program control, photocell adopted for sensoring;
Automatic film cutter to clamp, cut and reload the tape in time;
Top and side press plates/rollers to keep the bundles stationary at wrapping;
Frequency converters equipment give secure protection;
Famous brands of components are adopted to promise the machine's functionality;
Practical packaging equipment for strapping cartons, bundles by wrapping;
Rigid safety guard covers the moving parts to ensure the safe operation;
More customization and upgrade are available to choose.
Config:
Bundle length: 700mm-unlimited
Bundle size: W400-550mm*H200-250mm
Working height: 800mm
Load ability: 50kg
Wrapping material: single sided adhesive tape
Tape width: 70mm
Rotation speed: 20-50rpm
Voltage: AC 380V, 50Hz, 3Ph
More accessories and special design or customization are acceptable, welcome to contact our team with your specific requirement and data information.