Benefits you get when choosing our shrink wrapper as packaging equipment
The packaging quality will not to get affected by the high temperature during the shrinking process, but this shrink packaging can be down quickly and perfectly. The machine makes fully sealed package which the packaged products are airtight, moisture-proof and impact-resistant, suitable for packaging products which require tight packing or multiple items package with tray supported.
Here are the benefits which you can get when choosing our shrink wrapping machines as the packaging equipment for your products:
We have absorbed advanced technology from international leading manufacturers in foreign countries, combined with our domestic current situation. So our machines are unique and creative to automatically assemble, sort, stack and heat shrink various types of packaging, overcoming the frequent machine jam and unstable stacking problem caused by the easy vibration of the domestic similar machines, more compatibility with light and thin small box products, etc., broaden the scope and capability of the machine in the packaging field.
Extensive use of accessories from internationally renowned companies. The electrical components of the whole machine use world-renowned brand components such as OMRON and NORGEN. The equipment runs stably and reliably, and has won praise from customers in related industries.
It can run independently to complete the intermediate packaging of small boxes, and can also be connected with the front-end cartoning machine and the back-end carton filling and palletizing machine without adding special mechanical devices.
The appearance of the packaged product is smooth and tidy, the packaging is tight, and the welding seam is firm.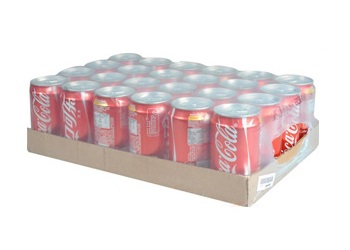 Features and advantages of our shrink wrappers:
Using stainless steel heating tube, durable and reliable;
Optimize the circuit design, control the temperature of the instrument, stop heating when the set temperature is reached, and save power;
High-power DC motor, stepless speed regulation, can work continuously for a long time, stable and reliable operation;
All electrical components are made of high-quality famous brands, so that the quality of the whole machine can be effectively guaranteed;
There are two kinds of conveyor belts, chain and chain net, which can be selected to meet the packaging needs of different products;
Perfect shrink packaging for shrink films such as PE film, POF film, PVC film, etc.