New shrink packaging solution of premium shrink wrap machine
Shrink packaging solution is one of the most widely used solutions for products packaging, it can make a great improvement on our packaging capacity and work efficiency especially when having the combination with automated lines. It's also a big family with variant sorts and types of machines each has their special features and advanced functionality and application areas. We are often to see L bar shrink wrapper and Side sealing shrink wrappers which are used for packaging small and medium sized products like soap, book, grocery, cosmetics. For packing beverage products like bottled water, the sleeve shrink wrap machine seems to be a better option.
But there is often a difficulty when it comes to the packaging of products in large sizes. For example, the wooden doors, insulation panels and big cartons which packs furniture inside. These products are over sized for the side sealing shrink wrapper because the widths are too wide to make the folding film and loading the material to the machine is very inconvenient. When using the sleeve sealing shrink wrap machine, we also need to face the disadvantage of unsealed package on the two sides made by the sleeve sealer shrink wrapper. So, is there a machine that can fulfill our dream and make the package as we wanted?
Today, we need to introduce the full sides sealing shrink wrap machine to you:
The full sides sealing shrink wrap machine has adopted with two side sealing units which will make the welding at the two sides continuously. After the transversal sealing is down, the full package is well sealed and airtight. This is what the sleeve shrink wrap machine can not do.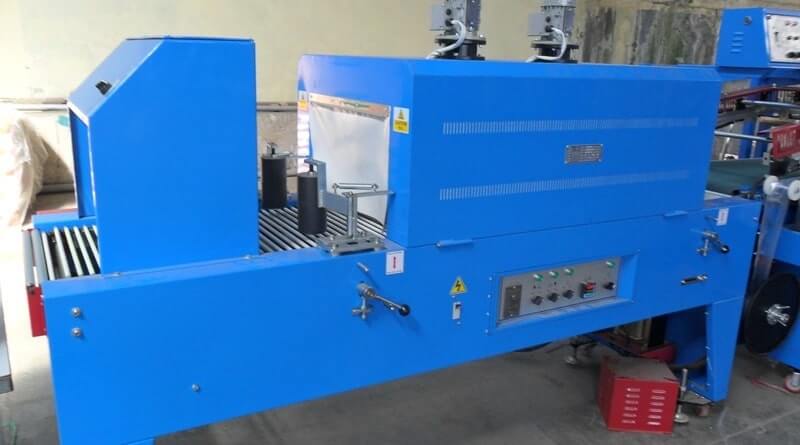 The fully sealed package is also much tighter after the shrinking process, the two edges look more beautiful than the wrapping methods of using two pressing rollers to press the edges after shrinking.

This premium shrink wrap machine is the new shrink packaging solution developed by BUHE Technology, we have used this machine on door panels, big cartons and other lumpy shaped products. The airtight package can better preserve the products in good condition and make it possible to deliver the products to your customers after a long time shipping and storage in a good quality.