What are the advantages of stretch film?
With the continuous development of market, the product is about packaging. In the packaging industry, stretch film is a widely used packaging material. The rapid growth of foreign trade exports has driven the rapid development of the packaging industry, especially in terms of packaging, many companies use LLDPE stretch film to package their products. There are many different types of industrial products, with large production and export. Stretch film is the first choice for the packaging of these products. It's the main raw material used in building materials, food, electronic appliances, chemical industry and other application fields.
Stretch film is widely used in pallet packaging of goods in electronics, building materials, chemicals, metal products, auto parts, wires and cables, daily necessities, food, paper and other industries.
The stretched film has good buffer strength, puncture resistance and tear resistance, thin thickness and good price performance. It has high tensile strength, tear strength, transparency and good retraction force, the pre-stretch rate can reach 400%. It has waterproof, dustproof, anti-scattering, anti-theft and other characteristics. It is used for wrapping packaging such as pallet stretch wrapping packaging, and is widely used in foreign trade export of bottle and can making, paper making, hardware and electrical appliances, plastics, chemicals, building materials, agricultural products, food and other industries.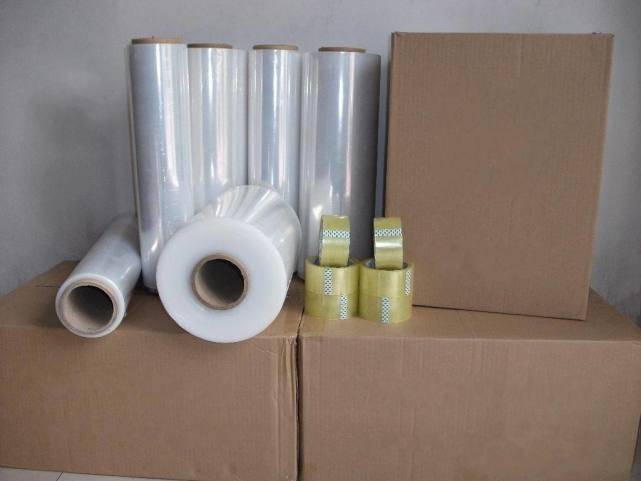 Besides the stretch film, we also can produce different mechanical strength and function of heat shrinkable film, which can be used for low strength, smaller weight of inner packaged goods, high strength and mechanical products. It can also be used for containers, heat shrinkable film is widely used in wine, cans, mineral water. The overall packaging of various beverages, textiles and other products, this product has good elasticity, strong impact resistance and tear resistance.