BUHE has Been Committed to Improving The Automation of Packaging Machine
Packaging a product is the last step in the product manufacturing process and the first step in the shipping process. If manufacturers want to make their products attractive, they must create packaging that protects their products and reduces the risk of product breakage. Packaging does more than protect our products. It may also provide identifying information about products and increase our sales. Some packaging can also be used for product promotion and to facilitate product transportation and storage.
3 main points of packaging
Protection: Packaging protects products in a variety of ways. Because they completely package the product from top to bottom, not even air can pass through them. It can make your products healthy, safe and protected from the influence of external weather and dust.
Preservation: Packaging provides extra security for your products. Just like using a tighter lid, it seals items completely and securely. Protecting food from atmospheric effects.
Presentation: Present your product in a good and perfect way to make your product more attractive. It helps increase sales and differentiates your product from other peers in the industry.
Compared with traditional manual packaging methods, packaging machinery improves labor productivity and reduces packaging costs. At the same time, packaging machinery can also improve packaging quality and make your products more attractive. Packaging machines usually come in two types: automatic machines and semi-automatic machines. Each machine is used for different jobs in different industries.
Various packaging machinery and their target industries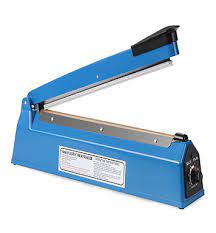 Sealing Machines: These machines are used for optimal sealing of bags or sachets containing liquids, powders, solid materials.
Filling Machine: These machines are mainly used for filling bottles or jars.
Cup sealing machine: This machine is mainly used for sealing cups or bottles in the food industry or local stores.
Encoding Machines: These machines are used to print product details.
Each machine under the packaging machine category has different functions. Although all these machines can be connected to each other, how to coordinate them in the control system is the main goal and challenge of packaging machine automation. Over the past few years, BUHE has been a leading supplier of packaging machinery. We offer various machines such as Heat Sealing Machine, Carton Sealing Machine, Shrink Wrap Machine, Stretch Wrapping Machine and many more. At the same time, we have also been committed to improving the automation level of packaging machines, so that our packaging machines can bring convenience to more users, improve their packaging efficiency, and reduce packaging costs. Lower labor intensity and reduce labor costs.