You Need to Know When Choosing Pharmaceutical Packaging Machines
Pharmaceuticals are sensitive and fragile products. Effective packaging plays a vital role in protecting drugs from physical, chemical and microbial insults. Pharmaceutical packaging should be able to protect against all external damage and must maintain the physical quality of the pharmaceutical product and the stability of the chemical formula.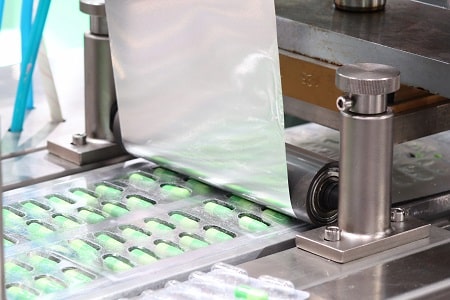 For pharmaceutical companies, using high-quality outsourced pharmaceutical packaging machines is a cost-effective way to help them bring drugs to the market smoothly without investing huge efforts in the packaging process. Professional packaging companies are better able to take the risks of packaging design than pharmaceutical manufacturers. It enables pharmaceutical companies to take advantage of packaging innovations and technologies without risk. The costs associated with developing new packaging designs and styles are extremely high, and not every new style will last long. By outsourcing the development and manufacturing of packaging machines, pharmaceutical companies do not need to invest heavily and risk losing huge investments if the design is not popular.
Using an outsourced pharmaceutical packaging machine allows us to reduce the time, effort, money and other resources we spend on packaging, meet our serialization requirements without spending the time and money required to develop a program, and focus entirely on our priorities matter. The primary goal of pharmaceutical companies is to research and develop drugs. We can invest in pharmaceutical innovation and reliability to ensure our technological leadership in the industry. Staying ahead in technology means gaining an advantage over the competition.
When choosing an outsourcing packaging company, the first thing we need to pay attention to is whether it focuses on core professional knowledge and skills. Customized pharmaceutical packaging machines and packaging systems must be able to provide you with the highest efficiency, stability, and safe processes. A broad machine portfolio and a wide range of services are also factors to consider when choosing a pharmaceutical packaging company.
Passing inspection by professional laboratories is a critical and essential step for pharmaceutical packaging. Pharmaceutical packaging is generally regulated or approved by regulatory agencies such as the Pharmaceutical Standards Control Organization. Well-known drug regulatory agencies include the CDSCO of India and the FDA of the United States. According to their guidelines, packaging of specific drugs and materials should use designated materials. Product packaging must be 100% compliant with the rules and regulations of national regulatory agencies. For each medicine, authorities have specific and detailed storage and preservation guidelines.
A reliable packaging company should have quality products and a team of experts to help us make the perfect packaging solution, as well as provide supportive customer service. Every aspect of pharmaceutical packaging should be consciously and intelligently figured out from the initial stages of manufacturing. Various tests are conducted to test the quality of packaging materials. Quality testing of packaging materials is necessary because these tests determine the integrity of the company.